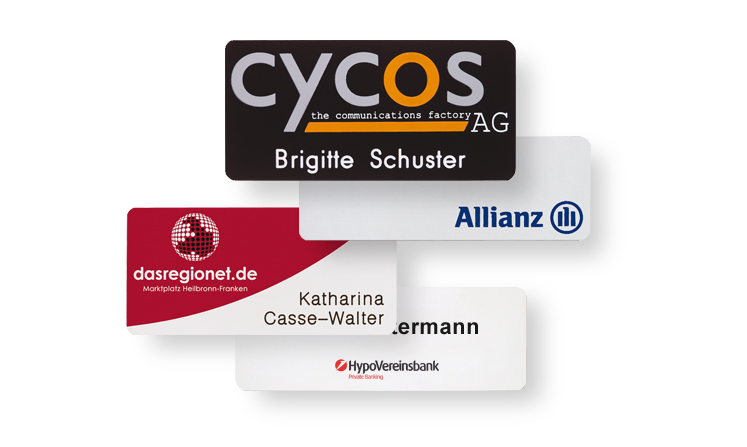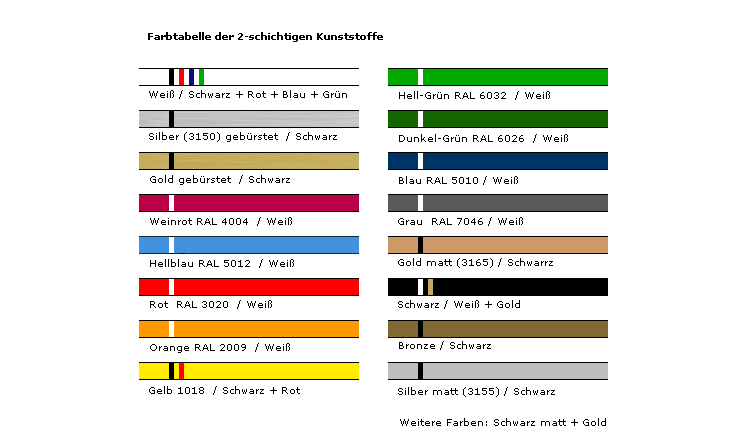 Name Badges K10
Name badges made of 2-ply plastic (1.5 mm thick) in the basic colours of white, silver and gold, with rounded corners. Read more
The badges can be screen printed or digitally printed.
The subsequent engraving of the individual names – available in any font – then appears in the underlying colour.
Also available with our free storage service.
In principle, the name badge does not necessarily need to be printed. The engraving on the front always appears in the underlying colour.
Example:
Overlying colour: white
Underlying colour: black
The white surface is printed with your logo, for example, in four colours by screen printing or digital printing. The individual names are then engraved in your corporate font and appear in the underlying colour – in our example, black (see illustration on the right).
Close